Family and Community Engagement Resource Centers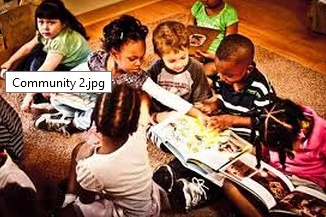 Welcome to the Pine Bluff School District's Family and Community Engagement Resource Centers where the focus is on your student's success, and the incredible power you have as parents, guardians and caregivers to help your child achieve success. The goal of the schools' resource centers is the same as the district's system goal: Outstanding Academic Achievement for ALL scholars. The purpose of the resource centers are to create a school climate that enhances family-school-community partnerships that research shows is one of the best indicators for student success.
The resource centers are to help you be an even more engaged parent because YOU are the most important person in your child's life no matter what their age! As former President Barack Obama said, "In the end, there is no program or policy that can substitute for a parent. Responsibility for our children's education must begin at home."
The Pine Bluff School District utilizes the National Standards for Parent and Family Engagement based on Dr. Joyce Epstein's framework which is:
Communicating: Communicate with families about school programs and student progress through effective school-to-home and home-to-school communications.

Parenting: Assist families with parenting and child-rearing skills, understanding child and adolescent development, and setting home conditions that support children as students at each age and grade level, and assist schools in understanding families.

Learning at Home: Involve families with their children in learning activities at home, including homework and other curriculum-related activities and decisions.

Volunteering: Improve recruitment, training, work, and schedules to involve families as volunteers and audiences at school or in other locations to support students and school programs.
School Decision Making and Advocacy: Include families as participants in school decisions, governance, and advocacy through Parent Teacher Association/Parent Teacher Organization (PTA/PTO), school councils, committees, action teams, task forces, and other parental organizations.

Collaborating with Community: Coordinate resources and services for students, families, and the school with businesses, agencies, and other groups, as well as provide services to the community.
Parents, teachers really want and need your help. As part of family outreach for student success, the parent resource centers provide parenting workshops for parents and professional development workshops for administrators and teachers to promote family and parental engagement in the schools. In addition, parents and the community can get involved through participation on Parent Advisory Committees, Volunteers in Public Schools, PTO's, School Improvement Committees, etc.
The following is a snapshot of some of the resources and initiatives that are offered at the resource centers:
Educational materials & resources correlated to ACT-Aspire, Common Core State Standards & Arkansas Frameworks

Free books & pamphlets in the areas of parenthood, student learning, adolescent behavior and topics important to raising a child to reach his or her potential.

Free, age appropriate books to students, parents & teachers

Parent resources (books, videos, CDs, etc.)

Refrigerator curricula for common core

Handouts and workshop presentations on topics such as Helping with Homework, Study Tips, Organizational Skills, etc.

PALs Learning Packs (Parent Assisted Learning Modules) in Math & Language Arts for grades K-8

District Literacy Initiative (grades K-9)

District Anti-Bullying Initiative (grades pre-K-12)

District Knowledge Bowl (grades 4-8)

ACT-Aspire Parent Math & Literacy Workshops (grade 3-8 & high school)

"A-May-Zing May" (student learning packs for the summer)

Books in the Barbershop Initiative

Parental Engagement Month (special emphasis on reading)

Community partnerships with HIPPY, TOPPS, Optimist Club, Parents as Teachers and other agencies
Visit and see why the district's Parent Resource Centers are devoted to student academic success, and check out all the resources available. Also, check out these educational websites:
Khan Academy

PBS Kids

Fun Brain

Bedtime Math

ABC Mouse

Brain Pop

Future Learn

Starfall

How Stuff Works

Cool Math

TIME for Kids

National Geographic Kids

The KIDZ Page

Nick Jr.

Scholastic

Exploratorium

BBC History for Kids

Highlights for Kids
After all, you, as parents, are your child's first teacher. With your involvement, and programs to support and guide you, imagine what heights your scholar can reach!"
For additional information contact the following parent facilitators at the schools:
Greenville/Forrest Park Pre-K Center-Rose Smith-543-4378/4379
Broadmoor Elementary K-5-Bernie Roberts-543-4368-4369
Southwood Elementary K-5-Elizabeth Wall-543-4392/4393
Thirty-fourth Elementary K-5-Roshonda Jones-543-4392/4393
Jack Robey Jr. High 6-8-Evette Johnson-543-4290-4292
Pine Bluff High-9-12-Glinda Foots & Acker Lewis-543-4300/4301
District Family & Community Engagement Coordinator: Freddie B. Jolivette-543-4212