Superintendent: Barbara Warren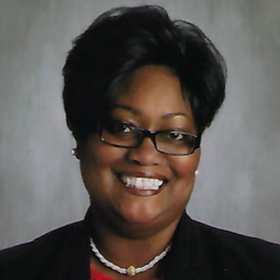 Barbara J. Warren is the appointed superintendent of the Pine Bluff School District. A native of the Pine Bluff community, Warren has been described by Arkansas Secretary of Education Johnny Key as "uniquely qualified to serve in this innovative role due to her familiarity with the community."
Warren has served in several educational leadership roles in this community and region. She returns to the Pine Bluff School District, where she previously served as the special assistant to then superintendent, Frank Anthony for four years. In the Stuttgart School District, Warren was a classroom teacher, assistant principal, vocational director, and junior high principal. Additionally, she has also served as both the assistant director and the director of the Arkansas River Education Service Cooperative (ARESC).
Most recently, she was also appointed to the Dollarway School District where she proclaims herself to be the "proud superintendent." Warren will continue to serve in this role as the superintendent of both districts.
A product of Pine Bluff, Warren graduated from Watson Chapel High School and earned a degree in business education from the University of Arkansas at Pine Bluff. Warren holds a master's degree in educational leadership and administration from the University of Arkansas at Little Rock. Additionally, she went on to earn a specialist degree in educational leadership and administration from Arkansas State University.
Warren expresses her first priorities are to be the best Christian, wife, and mother she can be to her husband and school-aged children. Believing that education is the "profession that makes all other professions possible," she strives to make the opportunity, and gift, of education available to ALL students. Building and promoting a positive collaborative culture is the focus of Warren's work. She believes that intensely focusing on student-centered results is the key to the success of any school system.